Nice Family Place To Eat
Nice family place to eat. First time there and it was very busy and seemingly loud (might be because of it busy). Food choices were good. One special was salmon and dry but others fine. Heard after ordering the cod is always good. Would try that next time. Lasagna was a large portion and very meaty and cheesy. Breakfasts also looked delicious. Parking around the building and handicap parking near door.
- Dennis H.
High Quality Food And Service
We had great food, very hot ( which we prefer) and very well prepared. As for our server, Bill, he was perfect. He was very attentive in refills for drinks and making sure the food was perfect. As for the refills for my coffee the lady was spot on!
- Wendy D.
Thanks So Much!!
Very good variety of foods, portion sizes are huge and staff treated us so well! Haven't even finished my food yet and had to post this review.
- Emilie L.
I Absolutely Love This Place
It's my go-to for breakfast. Very family friendly environment. Food is delicious and a wide variety. Service is great and fast. Would definitely recommend.
- Rock X.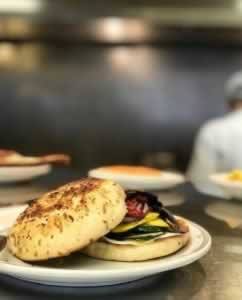 Nice Family-Style Restaurant
A great breakfast menu, sandwiches and burgers along with dinner options. Good service that is friendly and attentive to your needs. Recommend a visit.
- Steve S.